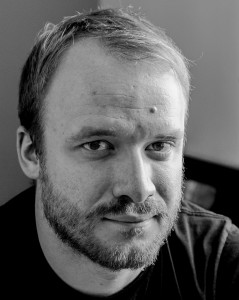 I am an assistant professor teaching and researching game and media studies in the joint program European Media Studies of University of Potsdam (Arts and Media Department) and University of Applied Sciences Potsdam (Design Department). I am also coordinating the Digital Games Research Center (DIGAREC) and I am involved in the Gamephilosophy Network as well as the organization of the annual Philosophy of Computer Games Conference in changing capacities.
My research focuses on the meaning and structures of games and play, as well as game and play philosophy. I am further interested in art games, media philosophy, systems theory and metaphor theory. Currently, I am working on existential ludology (with Dr Olli Leino, City University of Hong Kong) and in-game photography (with Marco de Mutiis, Fotomuseum Winterthur, Switzerland).
I have taught more than 20 classes on undergraduate and graduate level at universities in Denmark, Hong Kong, and Germany in the areas of game culture studies, game studies, and media aesthetics on subjects like introduction to game studies, game art, game culture, in-game photography, game criticism, theories of media aesthetics, media theory, play theory, islands in computer games, ecological approaches to computer games, ludification, gamification, and others.
I was a Postdoctoral Fellow at the School of Creative Media at the City University of Hong Kong. I have earned my PhD degree at the Center for Computer Games Research at the IT University of Copenhagen with a thesis about the metaphor discourse of game studies. My PhD project was supervised by Espen Aarseth.
I hold a Master of Arts in Media Studies from said European Media Studies program. My Master's thesis investigated the Heideggerian fear-structure as a fundamental characteristic of competitive games. During my Master's I worked as a research assistant at the Digital Games Research Center (DIGAREC) at the University of Potsdam.
I received my Bachelor of Arts in Cultural Studies from the European University Viadrina Frankfurt (Oder), Germany. The thesis investigated metaphors used in the coverage of football on radio and television.
Please find my publications under "publications", some of them I also list at academia.edu. I tweet irregularly as @seb_o_mat.
In 2017, a talented young journalist wrote a portrait of myself (in German) which helps people unfamiliar with media, culture, and game studies understand what I do for a living.
Please get in touch via the contact form if you wish to discuss topics related to game studies and game philosophy, media studies, and cultural studies, or in case you are looking for a supervisor for your thesis project.