A Lift Home for Dr. Agata Waszkiewicz
In the next stream of A Lift Home (S1:E2), live on November 30, 2023, we will take premium passenger Dr. Agata Waszkiewicz from Copenhagen (EKCH) to Lublin-Świdnik (EPLB). The departure time will be 7 pm (Central European Time) and the estimated flight time will be around 1.5 hours. We may go live earlier when our pilot begins to configure the plane (ca. 6.30 pm).
Follow the flight on Twitch:
Inflight Menu: Food in Video Games and Cozy Games
Agata Waszkiewicz has written a book called Delicious Pixels: Food in Video Games (De Gruyter Oldenbourg 2022). So, they are a specialist in all things culinary in games. During our flight, we will have ample time to speak about questions such as: What are the functions of food in games? What is its significance with regard to world-building? How is virtual food linking identities in the game with identities outside of the game? In addition, and since Agata is also an expert in cozy games, they may enlighten us about the relationship between cozy games and the existence of food in games. And if the flight goes really smoothly, we can perhaps even manage to discuss how a game like Microsoft Flight Simulator (2020) may count as a cozy game.
Waszkiewicz, Agata. 2022. Delicious pixels: food in video games. Boston: De Gruyter Oldenbourg.
The Premium Passenger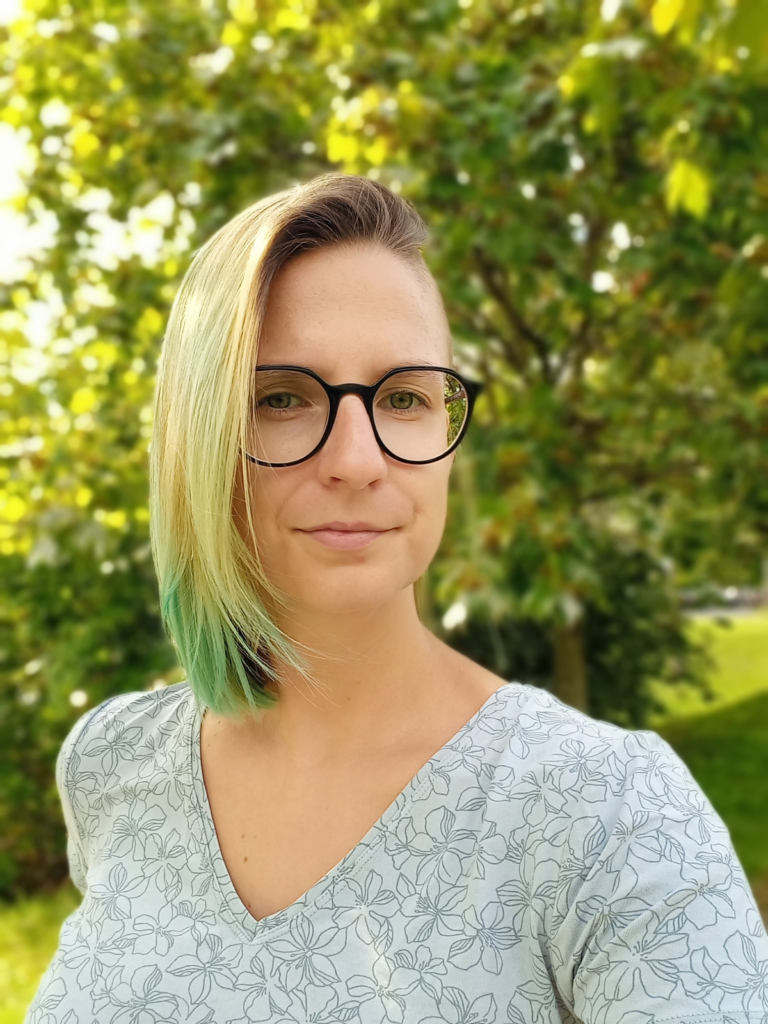 Dr. Agata Waszkiewicz is a scholar at the John Paul II Catholic University of Lublin, Poland. They are a video game researcher interested in metafictional and experimental video games. Furthermore, they research queer representation in video games and the ways in which games allow for the exploration of one's identity.
The Pilot
Sebastian Möring has been a game studies scholar for many years. Since October 2023 he has been a Professor of Game Design at Macromedia University | Campus Berlin. Apart from teaching and research, he enjoys experimenting with formats combining games and science communication.
The Format
A Lift Home is a format by the channel @GameStudiesInTheSky. The general idea is to virtually fly a game studies expert from a place where the last episode ended to the place where this expert lives or works. The idle time during a flight leaves a lot of space to speak about the expert's work. The first episode of A Lift Home took place on the channel of our friends over at ScreenWalks on May 24, 2023. With our premium passenger Dr. Ida Jørgensen, we flew from Berlin to Copenhagen and had a chat about the topic of simulation. Check out this episode: