One of this year's most memorable professional experiences was definitely the "Quartet of Games Culture" ("Das Quartett der Spielekultur"). It took place on the evening of June 29, 2023 at the German Literature Archive (Deutsches Literaturarchiv – DLA) in Marbach.
In this edition of this talk show series game designer Tracy Fullerton (Los Angeles), ludic wanderer Sonia Fizek (Cologne), and myself had a lot of fun talking about "Forking Paths. Narration in Games." The author Lena Falkenhagen (Hamburg) moderated the in a very welcoming and entertaining way and literary scholar DîlanC. Çakir (Marbach) introduced all four of us warmly.
Each of us (including Lena) briefly presented a game that we considered literary and we took the discussion from there. Luckily, the event was recorded and can be rewatched. Check it out for yourself. I remember feeling very responsible for delivering some entertainment to our audience. Most audience members had already spent all day at the Games & Literature Conference.
Games & Literature Conference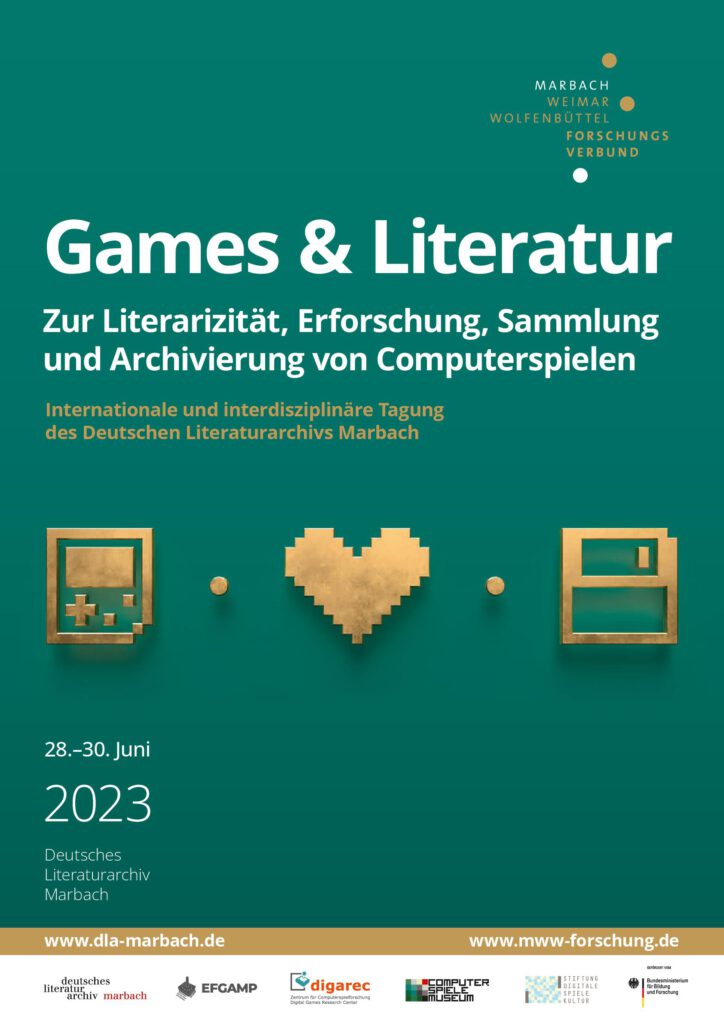 The quartet was an evening event of the Games & Literature. On the literaricity, research, collection, and archiving of computer games conference . The conference took place at DLA from June 28 – 30, 2023. The conference brought together researchers from a diverse range of fields. Some came from countries as far away as the USA, Chile, Hong Kong, Canada, and India. You can find the program here and here.
The topics at the conference covered topics such as questions of preservation and archiving of games, postcolonial perspectives on game cultures and game histories, games as literature, games in libraries, and many more. We are working on the proceedings of the conference.
I enjoyed the conference a lot as it brought together researchers from all ranks between master students and full professors. It brought together people from different discourses. There was no sense of hierarchy. The general atmosphere was very cordial and all culinary needs were met.