PAGE-Artikel zum Einfluss von Computerspielen auf Design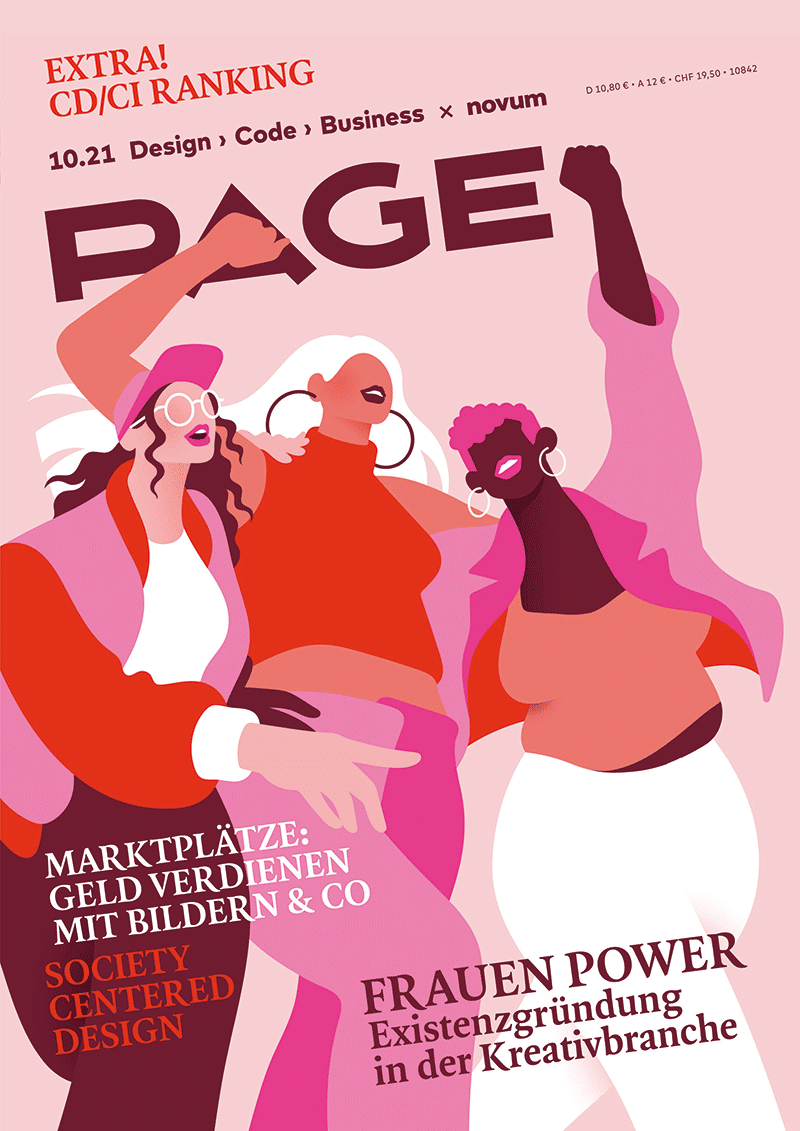 In der aktuellen Ausgabe der Zeitschrift PAGE (Nr. 10/2021, https://page-online.de/shop/page-10-2021/) geht es neben anderen Themen um Computerspiele. Der achtseitige Artikel "Impulsgeber Gaming" von Lena Simonis beschäftigt sich mit dem Einfluss von Computerspielen auf das zeitgenössische Design. Er behandelt unter anderem folgende Schwerpunkte:
den Einfluss von Games auf Gesellschaft im Allgemeinen
die Verbindung von Computerspielen mit der Werbung
User-Experience und User-Interfaces, die von Computerspielen inspiriert werden
das Setzen von Stimmungen in Computerspielen
Überlappungen von Theater und Computerspielen
einen Ausblick auf zukünftige Trends, wie z.B. die Computerspielfotografie
und noch vieles mehr…
Ich setze mich in Forschung und Lehre auf verschiedene Weisen mit der Ästhetik von Computerspielen auseinander. Deshalb freue ich mich, dass ich zu diesem Text einige Zitate beitragen durfte. Sie sind in einem sehr anregenden Gespräch im Juni 2021 mit Lena Simonis, der Autorin des Artikels, entstanden. Der Beitrag weist auch auf meinen Artikel "Artgames vs. Game Art" hin, der Anfang 2021 erschienen ist (https://link.springer.com/article/10.1007/s00287-021-01340-4), sowie auf meine Arbeit im Bereich der In-Game-Fotografie.
Weiterführende Links
Für all jene, die sich für diese Themen interessieren, hier ein paar weiterführende Links zu meinen Arbeiten und Projekten in diesem Bereich:
https://sebastianmoering.com/neuer-artikel-zu-game-art-und-artgames-open-access/
http://www.digarec.de/2021/06/07/the-real-virtual-digarec-in-game-photo-gallery/lang/de
https://sebastianmoering.com/in-game-photography-in-le-monde-fr/
https://sebastianmoering.com/camera-ludica-now-available-as-open-access/
Möring, S. (2021): "Artgames vs. Game Art – Diskurse und Strategien der Computerspielkunst zwischen spielbarer Rhetorik und unspielbarer Ästhetik," in: Informatik Spektrum, February, 30-37, https://doi.org/10.1007/s00287-021-01340-4 (open acess).
Möring, S. and M. de Mutiis (2019): "Camera Ludica: Reflections on Photography in Video Games," in: Intermedia Games – Games Inter Media: Video Games and Intermediality, ed. by M. Fuchs and J. Thoss, New York: Bloomsbury Academic, 69–94, 10.5040/9781501330520.ch-003 (open access).
Möring, S. (2016): "What is a metaphoric artgame? – A critical analysis of metaphor in the artgame discourse and in artgames," in: Embodied Metaphors Film, Television, and Video Games: Cognitive Approaches, ed. by K. Fahlenbrach, London: Routledge, 269-284.
Möring, S. (2015): "Simulated metaphors of love. How the game The Marriage applies metaphors to simulate a love relationship," in: Game Love: Essays on Play and Affection, ed. by J. Enevold and E. MacCallum-Stewart, Jefferson, North Carolina: McFarland, 262-290.
Möring, S. (2013): Games and Metaphor – A Critical Analysis of the Metaphor Discourse in Game Studies. (343 pages) Ph.D. Thesis, Copenhagen: IT University of Copenhagen, URL: http://bit.ly/1Gtcg4k.