In-game photography in Le Monde.fr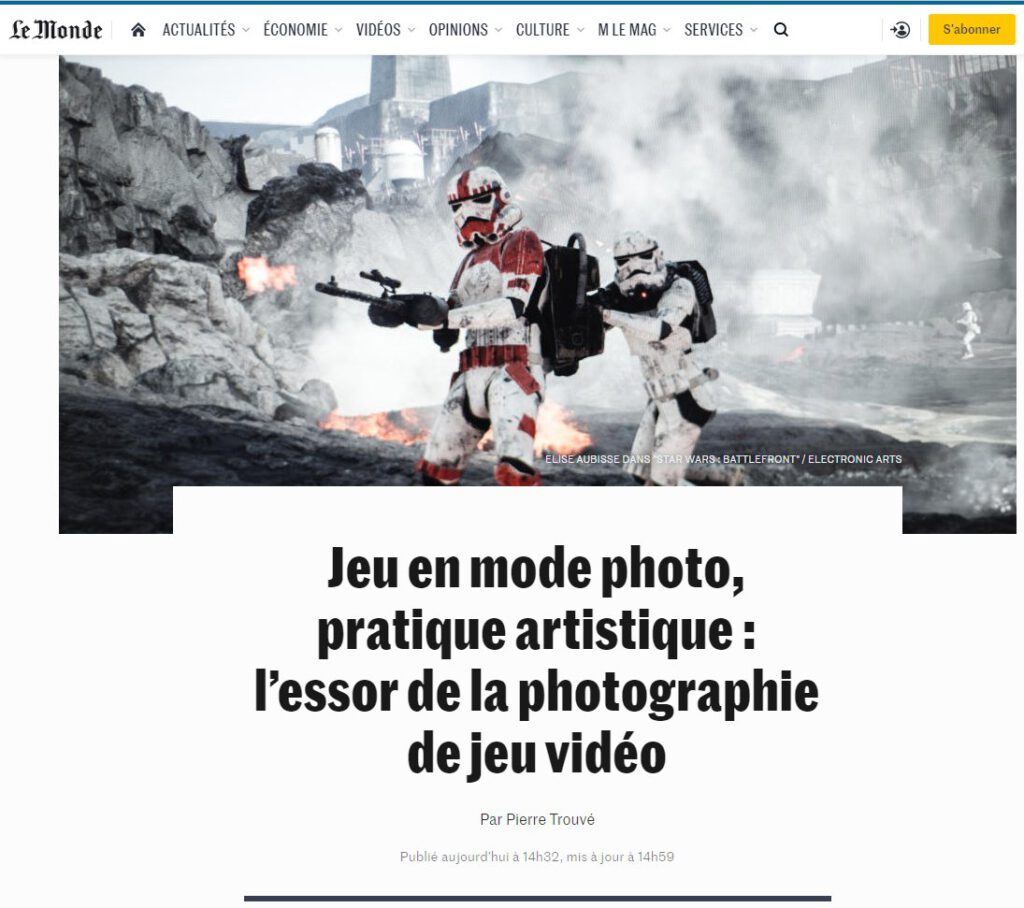 Great news: The French major news outlet Le Monde.fr writes about in-game photography. A couple of days ago, I have had the pleasure to speak about in-game photography with the journalist Pierre Trouvé. His article gives a compelling overview of the width of the topic. It introduces a number of interesting artists such as Elise Aubisse, Megan Reims, Joshua Woodyatt, and Petri Levälahti, too.
However, I am especially proud that the article also features an in-game photographic work of my student Pia Zdila. She created it in the context of one of my seminars on this topic.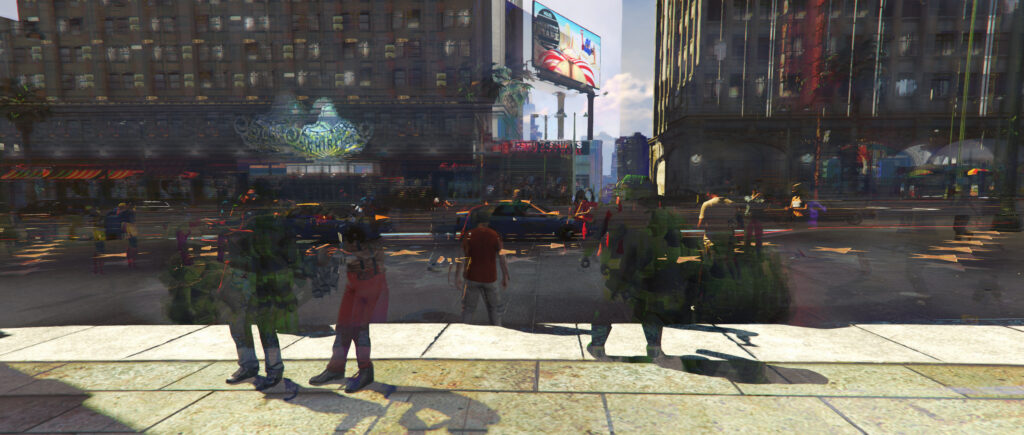 The article is out now and those who know French can read it (everyone else can use translation services):
https://www.lemonde.fr/pixels/article/2021/04/28/jeu-en-mode-photo-pratique-artistique-l-essor-de-la-photographie-de-jeu-video_6078373_4408996.html.
Pia's work as well as the works of all of my students can be enjoyed in our DIGAREC In-Game Photo Gallery: http://www.digarec.de/2021/06/07/the-real-virtual-digarec-in-game-photo-gallery/. It is great to see that the general public is interested in the results of our research-based teaching.
If you want to know more about in-game photography please see my other articles on the subject: https://sebastianmoering.com/camera-ludica-now-available-as-open-access/.